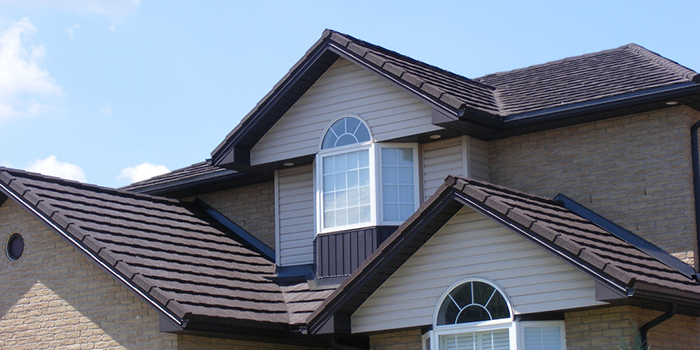 Cool Roof Systems
Cool roofs are roofing products that reflect more of the sun's rays than standard roofing products. According to Energy Star, Energy Star qualified roof products can lower roof surface temperatures by up to 100 degrees. This reduces the amount of heat transferred inside the building and reduces the amount of air conditioning needed, including a possible 10-15% reduction in air conditioning for the hottest hours of the day.
According to Energy Savers, standard or dark roofs can reach temperatures of 150°F or more in the summer sun. A cool roof under the same conditions could stay more than 50°F cooler. Decreasing the roof operating temperature may also extend the life of the roof.
Cool roofs are generally considered most effective in areas with longer periods of warm weather that require significant usage of air-conditioners and other cooling methods.
To estimate your potential to save energy and money by installing this improvement, please see the U.S. Department of Energy's Home Energy Savercalculator.
Please visit Energy Star to find information on Federal Tax Credits for this product.
To check if there are any incentives or rebates available for this product in your area, please visit the Database of State Incentives for Renewables and Efficiency (DSIRE).
Minimum Requirements
Roofing product must be ENERGY STAR Certified:

Low-Slope Roofs: ≥ 0.5 Aged Solar Reflectance
Steep-Slope Roof: ≥ 0.15 Aged Solar Reflectance

Roofing product must meet California Title 24 requirements.
Roofing product must be installed per manufacturer's specifications.